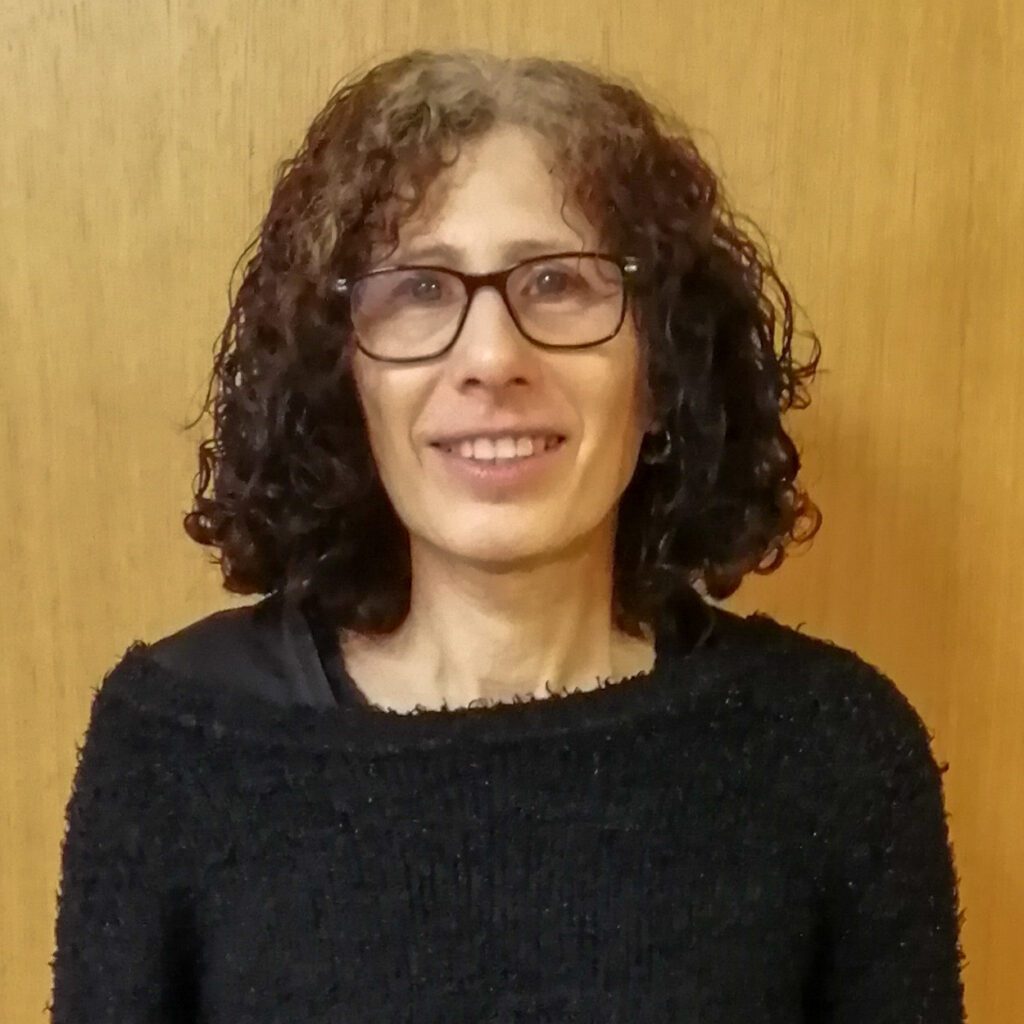 Nina Simon BEM
Redbridge SLS
Just how much do you need to love books to be a librarian? Manager of Redbridge SLS Nina Simon explains to Nicola Baird.
On this cold winter day librarian Nina Simon is wrapped up cosily in a grey-flecked jumper and fleece jacket ready to talk all things books. As the manager of Redbridge Schools Library Service, tasked to get titles out to subscribing schools she talks about her job with real joy, very different to the dowdy, scared-of-the-world librarian in It's A Wonderful Life or the date-stamp throwing librarian (who just might have a gas-powered spud gun) in The Legend of Spud Murphy by Eoin Colfer.
Nina's deep commitment to libraries, started in her student days when she worked as a holiday assistant in her local library in Warwickshire. This was followed by a Diploma in Librarianship and stints as a library assistant at the Institute of Cancer Research and the Royal Society. She took a career break while her daughters, now 28 and 32, were at primary school before starting a "temporary" role at Redbridge in May 2003.
"I was only meant to be here for three months," she says remembering how she was just filling in for a colleague who liked to spend their summer exploring canals on a narrowboat, "but now I've been here for 18 years – I like being hard to pigeon-hole."
What's more she's done the role so well that she was singled out for a 2022 New Year honour and is now able to sign emails with the initials BEM. It's a real accolade and may also see her dressing up ready for a garden party at Buckingham Palace this summer.
Based at Ilford, Essex, much of Nina's work is supplying class sets, topic- and fiction-boxes to support teachers and students, or helping reorganise tired school libraries.
Her favourite activity is organising the annual Children's Book Award for Redbridge schools which helps link students and their teachers with the best books, starting with a long list of 15 children's titles and 15 teen titles. All schools in Redbridge, whether they subscribe to SLS or not, can take part, which means that in mid-January SLS sends many new books out to schools.
"We do the judging like Eurovision, so schools start by voting for their top five out of eight in both categories. From that we draw up a shortlist of five children's books and five teen books. Then students can read those and then vote for their favourite. In the end we have an awards ceremony and invite all the shortlisted authors," says Nina.
Alongside the big book judging are short story and poetry competitions for students.
"We don't limit the authors to Essex or even the UK," explains Nina. "Some years we have better luck than others with authors turning up for the awards in the Spring half term."
The awards have become a great way to bring the best new fiction to readers. In 2021 the children's award was won by When Life Gives You Mangoes by Kereen Getten, who is based in Birmingham, with the teen award going to The Cousins by American writer Karen M McManus. To make sure she gets the very best titles Nina, "writes to the publishers and asks them to submit titles that they want to see put forward for our book award."
Borrow a class set
SLS's service is a way for teachers to access class sets so that every child can enjoy reading their own copy. "Popular titles are still The Lion, The Witch & The Wardrobe by C S Lewis, Kensuke's Kingdom by Michael Morpurgo and Goodnight Mr Tom by Michelle Magorian for fiction. Other titles tend to be topic related. At the moment very popular subjects are British Empire, diversity, health and wellbeing and England and the UK. Teachers are mad for seasons this year too, we kind of felt that we might start to run out," says Nina with a smile.
But running out isn't something that happens at SLS Redbridge. Nina's constantly picking up book ideas on Twitter, recommendations from publishers at the ASCEL conference, the SLA's Librarian Journal and reading publishers' review titles. She also promises that her team is receptive to all sorts of ideas from schools too – "We never say no, even to random requests, or very rarely, and that's only if a book is very expensive."
Let's get organised
Nina and her team are also able to help school libraries organise a good shake up of their stock to make it more relevant to children's needs. "I have a competition to see if you can find a book as old as me in your library: and I have done," says Nina, 62, laughing. "I'm quite ruthless at whittling old stock. Teachers are often quite horrified, but some of these books have information that is incorrect, maybe the geography has changed, or they are really tatty and you wouldn't want to read them, so how can you expect children to do so?" For this reason she is not a fan of sending old school library stock to African countries.
Value judgments
Nina has strong opinions about the many books she's read. "All schools seem to request the Boy in Striped Pyjamas and I really don't like it or think it is helpful – the author calls it a fantasy and didn't do any research. It really made me angry, and being Jewish as well, I knew my grandmother's sister and her family all perished in the Holocaust. When an author writes on a subject like that, they have a responsibility to get their facts right because children will learn their history from a fiction book." To help teachers better understand this Nina wrote a post on the SLS blog about books you might use around Holocaust Memorial Day (27 January) highlighting some far better stories to share with KS2, KS3 and KS4 than the contentious Boy in Striped Pyjamas, including When the World Was Ours by Liz Kessler and After the War: from Auschwitz to Ambleside by Tom Palmer. "They will actually bring you to tears if you read them," she says.
Books have also helped her find ways to follow a plant-based diet and find out more about her family after organising local author Onjali Raúf to give a talk for the children about The Boy at the Back of the Class (which won the 2019 Redbridge Children's Award). "She's very involved in supporting refugees in France and some of the things she said really struck me. It is all too easy to think of refugees in terms of them and us but if we trace back our family history, many of us have ancestors who were also refugees: the idea that "they" are also "us" can help start the conversation. My own great grandparents came over from Poland and Russia to escape the pogroms in Eastern Europe and found sanctuary in the East End of London around Cable Street and Brick Lane. The British couldn't understand their names and so they just anglicised things, so what my name was as a child is not what their family name was when they came over from Poland. It means a lot of research."
What's lovely is that for this librarian, reading and research is as much her job as her pleasure. So, in her time off, Nina says: "I like to relax in the bath with a book and I like reading in my lounge, on the settee covered in a heated throw my daughters gave me. I also like to read on my phone when travelling on the underground." Right now, she's busy keeping up with her adult daughters' fantasy fix for the Wheel of Time on Amazon Prime by reading Robert Jordan's original story, and has just "finished Amari and the Night Brothers by BB Alston, a fantasy adventure, which is on our Children's Book Award and the dystopian/magical adventure Ash House by Angharad Walker."
Most of us find it hard to keep up with the very best reading – through lack of time, finance or know-how – which is why Nina's knowledge and passion for books helps so many people, especially children and teenagers, develop a real love for reading.
You can follow Nina Simon on twitter @sls_UK and @RedbridgeSLS