Age Group: KS2, KS3, KS4
Synopsis: A list of 12 brilliant Young Adult fiction titles with strong female characters who all have an interest in science, technology and maths (ie, a STEM focus) found by Nina Simon from SLS Redbridge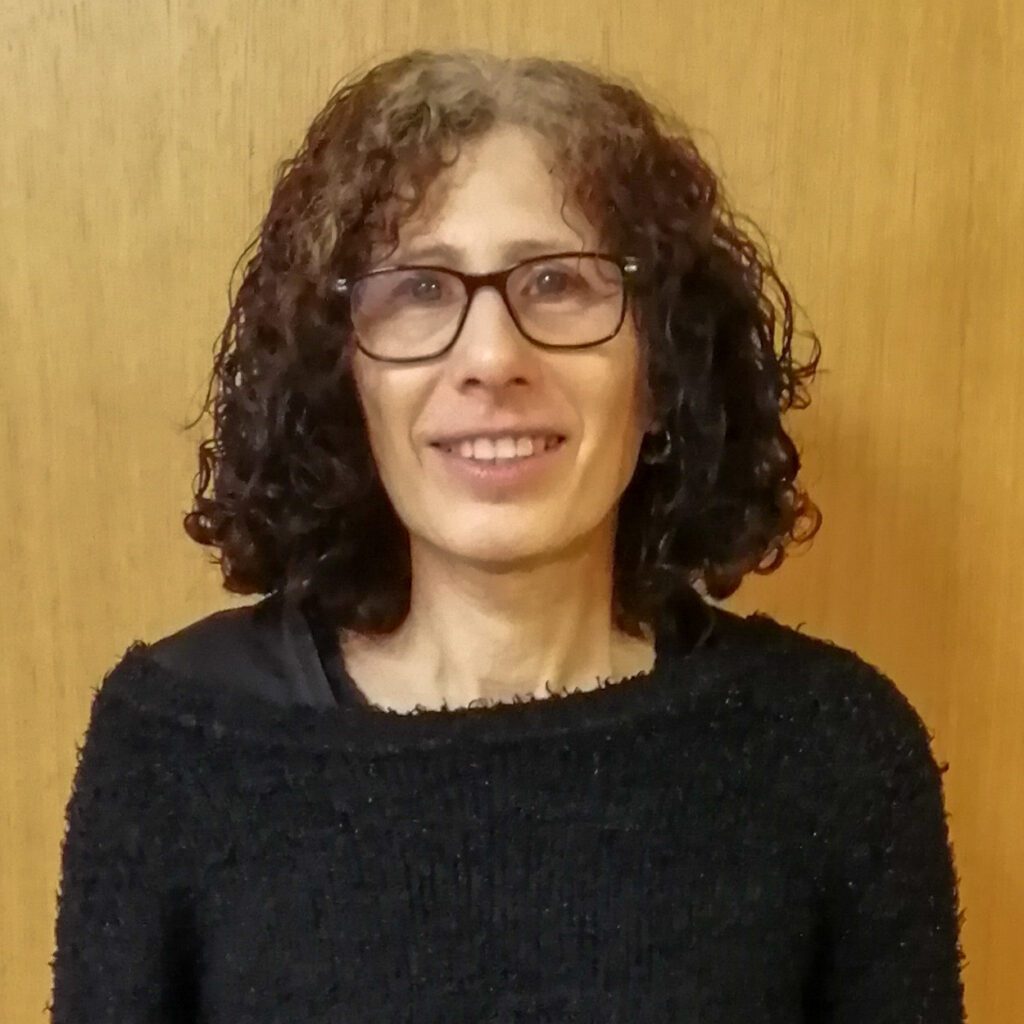 Nina Simon
Redbridge SLS
Librarian's view:
As the proud mum of two daughters who have both followed STEM career paths I must have done something right when they were children. According to the "Bridging the Digital Gender Divide" by the Organisation for Economic Cooperation and Development (OECD), gender gaps do not start at university but far earlier – this gap is evident from an early age. Much of this is down to societal gender stereotypes which are still prevalent, often unintentionally reinforced through use of subtle language cues from both educators and parents.
We all have a part to play to dispel misconceptions about STEM subjects and help encourage girls to contribute to areas of STEM, for the benefit of future generations as well as their own skillset.
As a librarian this led me to investigate female role models in Young Adult fiction. It's easy to find strong characters like Katniss Everdeen in Hunger Games, Clary Fray in Mortal Instruments series or Lyra in His Dark Materials who all find themselves fighting for survival and battling dark forces. However, it's much harder to find characters who display an excitement and enthusiasm for science, technology or maths despite TV's Dr Who at last regenerating as a woman.
These are the ones I found, though I also included a murder mystery because of the character's use of logic and investigative techniques.
The Matilda Effect
by Ellie Irving
Reading age 9 – 11 (KS2,3)
Matilda loves science and inventing. Her heroes are Marie Curie, Leonardo da Vinci and Thomas Edison, and one day she wants to be a famous inventor herself. So when she doesn't win the school science fair, she's devastated – especially as the judges didn't believe she'd come up with her entry on her own. Because she's a girl.

When Matilda shares her woes with her Grandma Joss, she's astonished to learn her grandma was once a scientist herself – an astrophysicist, who discovered her very own planet. Trouble is, Grandma Joss was also overlooked – her boss, Professor Smocks, stole her discovery for himself. And he's about to be presented with a Nobel Prize.

Matilda concocts a plan. They'll crash the award ceremony and tell everyone the truth. So begins a race against time – and against Matilda's strict mum and dad – on a journey through Paris, Hamburg and Stockholm, and on which they encounter a famous film star, a circus, and a wanted diamond thief…
The Monkey's Secret
by Gennifer Choldenko
Reading age 10 – 12 (KS2,3)
San Francisco, 1900. Thirteen-year-old Lizzy Kennedy is not like the other girls in her town. She'd much rather be helping her doctor-father with his patients than be stuck in frilly dresses and learning how to dance – but unfortunately for her, society (and her Aunt Hortense) has other ideas about what is 'proper' for a young lady.

This includes not poking your nose in other's people's business – but then Jing, their beloved housekeeper, gets stuck in the Chinatown quarantine.

Fear rules San Francisco – fear of the Chinese, and in particular the fear of the plague – rumours circle them. Lizzie knows she has to help Jing, whatever the warnings. But what she doesn't expect to find is a strange boy hiding in Jing's room. The boy is called Noah. He says he's Jing's son – although Lizzie's never heard of him – and although he's escaped the quarantine, he can't risk leaving the house in case he gets rounded-up too. Lizzie wants to investigate, but it seems her questions only get people riled up.

Is there really plague in San Francisco? What have the Chinese got to do with it? Just what or who is the mysterious 'monkey' – and what has his secret got to do with anything?

Lizzie will have to use all of her courage, instinct and cleverness to unravel the mystery of the monkey's secret, save Jing, Noah and Chinatown – and maybe even her change her own destiny.
The Infinite Lives of Maisie Day
by Christopher Edge
Reading age 9 – 11 (KS2,3)
Maisie is no ordinary 10-year-old: she passed her maths GCSE at age six and is now studying for a degree. For her tenth birthday, she's hoping for some essential ingredients to help her build a nuclear reactor. Yet a horrified Maisie finds that her family have disappeared – and outside her house, a dense blackness has appeared which she has no explanation for. How will she find her parents and her sister and bring them back home – and what does all this have to do with her experiment?
Trapped in an ever-shifting reality, Maisie knows that she will have to use the laws of the universe and the love of her family to survive. And even that might not be enough.
Wildspark
by Vashti Hardy
Reading age 10 – 12 (KS2,3)
A year after the death of her older brother, Prue Haywood's family is still shattered by grief. But everything changes when a stranger arrives at the farm.

A new, incredible technology has been discovered in the city of Medlock, where a secretive guild of inventors have developed a way to capture spirits of the dead in animal-like machines, bringing them back to life.

Prue knows that the "Ghost Guild" might hold the key to bringing her brother back, so she seizes the stranger's offer to join as an apprentice. But to find her brother, she needs to find a way to get the ghost machines to remember the people they used to be. Yet if Prue succeeds, all of society could come apart.
The Fourteenth Goldfish
by Jennifer L Holm
Reading age 9 – 11 (KS2)
Eleven-year-old Ellie has never liked change. She misses fifth grade. She misses her old best friend. She even misses her dearly departed goldfish. Then one day a strange boy shows up. He's bossy. He's cranky. And weirdly enough… he looks a lot like Ellie's grandfather, a scientist who's always been slightly obsessed with immortality. Could this gawky teenager really be Grandpa Melvin? Has he finally found the secret to eternal youth?

With a light-hearted touch and plenty of humor, Jennifer Holm celebrates the wonder of science and explores fascinating questions about life and death, family and friendship, immortality… and possibility.
A Wrinkle in Time
by Madelaine L'Engle
Reading age 10 – 12 (KS3,4)
When Charles Wallace Murry goes searching through a 'wrinkle in time' for his lost father, he finds himself on an evil planet where all life is enslaved by a huge pulsating brain known as 'It'. How Charles, his sister Meg and friend Calvin find and free his father makes this a very special and exciting mixture of fantasy and science fiction, which all the way through is dominated by the funny and mysterious trio of guardian angels known as Mrs Whatsit, Mrs Who and Mrs Which.
Meg is tenacious and determined, and doesn't shy away from her scientific prowess.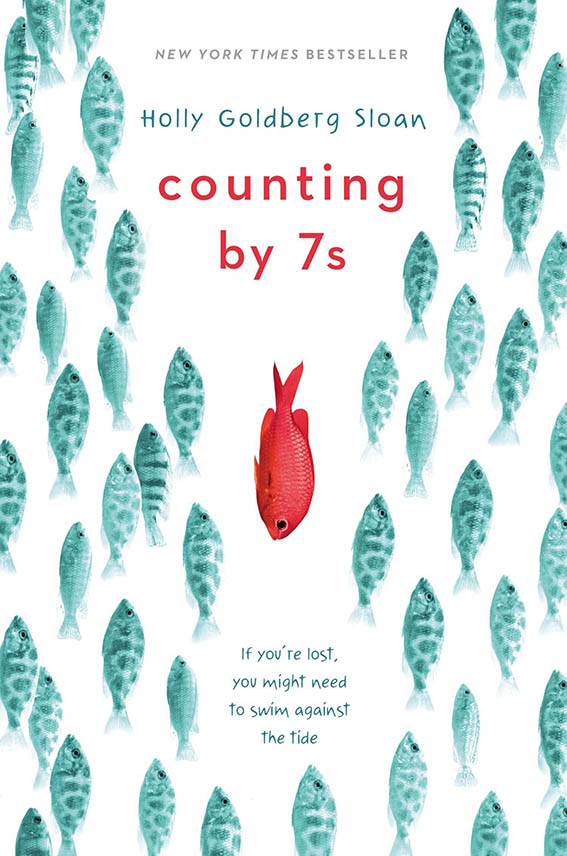 Counting by 7s
by Holly Goldberg Sloan
Reading age 10 – 12 (KS3,4)
Willow Chance is a twelve-year-old genius, obsessed with nature and diagnosing medical conditions, who finds it comforting to count by 7s. It has never been easy for her to connect with anyone other than her adoptive parents, but that hasn't kept her from leading a quietly happy life… until now.

Suddenly Willow's world is tragically changed when her parents both die in a car crash, leaving her alone in a baffling world.

The triumph of this book is that it is not a tragedy. This extraordinarily odd, but extraordinarily endearing, girl manages to push through her grief.
Warcross
by Marie Lu
Reading age 12 – 14 (KS3,4)
For the millions who log in every day, Warcross isn't just a game – it's a way of life. Struggling to make ends meet, teenage hacker Emika Chen works as a bounty hunter, tracking down players who bet on the game illegally. Needing to make some quick cash, Emika takes a risk and hacks into the opening game of the international Warcross Championships – only to accidentally glitch herself into the action and become an overnight sensation.

Convinced she's going to be arrested, Emika is shocked when she gets a call from the game's creator, the elusive young billionaire Hideo Tanaka, with an irresistible offer. He needs a spy on the inside of this year's tournament in order to uncover a security problem… and he wants Emika for the job.

Emika's whisked off to Tokyo and thrust into a world of fame and fortune that she's only dreamed of. But soon her investigation uncovers a sinister plot, with major consequences for the entire Warcross empire.
A Good Girl's Guide to Murder
by Holly Jackson
Reading age 12 – 14 (KS4,5)
The case is closed. Five years ago, schoolgirl Andie Bell was murdered by Sal Singh. The police know he did it. Everyone in town knows he did it. Almost everyone.

Having grown up in the small town that was consumed by the crime, Pippa Fitz-Amobi chooses the case as the topic for her final project. But when Pip starts uncovering secrets that someone in town desperately wants to stay hidden, what starts out as a project begins to become Pip's dangerous reality.
This Mortal Coil
by Emily Suvada
Reading age 12 – 14 (KS4,5)
When a lone soldier, Cole, arrives with news of Lachlan Agatta's death, all hope seems lost for Catarina. Her father was the world's leading geneticist, and humanity's best hope of beating a devastating virus. Then, hidden beneath Cole's genehacked enhancements she finds a message of hope: Lachlan created a vaccine.

Only she can find and decrypt it, if she can unravel the clues he left for her. The closer she gets, the more she finds herself at risk from Cartaxus, a shadowy organization with a stranglehold on the world's genetic tech. But it's too late to turn back.

There are three billion lives at stake, two people who can save them, and one final secret that Cat must unlock. A secret that will change everything.
The Square Root of Summer
by Harriet Reuter Hapgood
Reading age 12 – 14 (KS3,4)
Last summer, Gottie's life fell apart. Her beloved grandfather Grey died and Jason, the boy to whom she lost her heart wouldn't even hold her hand at the funeral. This summer, still reeling from twin heartbreaks, Gottie is lost and alone and burying herself in equations.

Until, after five years absence, Thomas comes home: former boy next door. Former best friend. Former everything. And as life turns upside down again she starts to experience strange blips in time – back to last summer, back to what she should have seen then…

During one long, hazy summer, Gottie navigates grief, world-stopping kisses and rips in the space-time continuum, as she tries to reconcile her first heartbreak with her last.
The Girl of ink and Stars
by Kiran Millwood Hargrave
Reading age 10 – 12 (KS3,4)
Forbidden to leave her island, Isabella Riosse dreams of the faraway lands her father once mapped.

When her closest friend disappears into the island's Forgotten Territories, she volunteers to guide the search. As a cartographer's daughter, she's equipped with elaborate ink maps and knowledge of the stars, and is eager to navigate the island's forgotten heart.

But the world beyond the walls is a monster-filled wasteland – and beneath the dry rivers and smoking mountains, a legendary fire demon is stirring from its sleep. Soon, following her map, her heart and an ancient myth, Isabella discovers the true end of her journey: to save the island itself.