Subject: Reading
Topic: A list of around 100 titles by Black and Asian authors
Age Group: KS1-4
Synopsis: A list of popular fiction titles with synopsis written by Black and Asian authors from picture books to YA fiction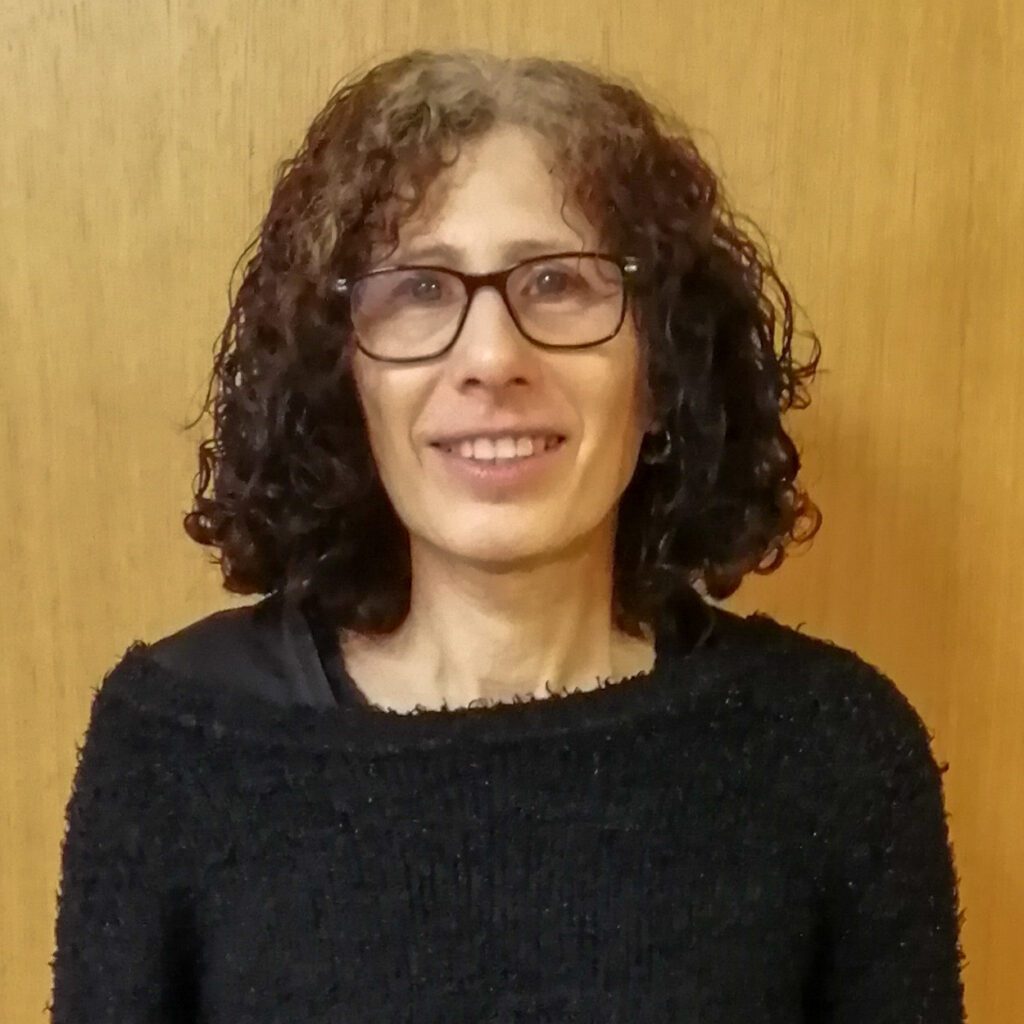 Nina Simon
Redbridge SLS
Librarian's view:
When submitting their fiction loan forms, teachers often ask for a selection with a focus on Black or Asian authors. Often it isn't obvious which authors fit the criteria. Hopefully this list will help teachers and school librarians find some quality and popular texts covering Key stages 1 to 4.
Titles Suitable for Key Stage One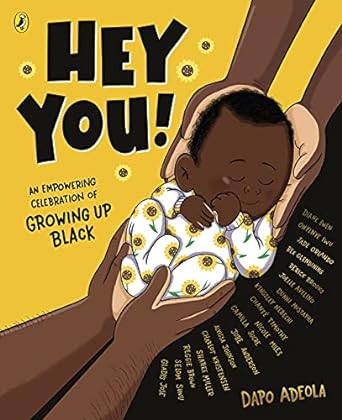 Hey You!
by Dapo Adeola
This moving picture book honestly addresses the experiences Black children face growing up with systemic racism, as well as providing hope for the future. Written by award-winning illustrator Dapo Adeola as if speaking to his younger self, the narrative also delivers a poignant, empowering, and deeply affecting message to a new generation of dreamers. A message that is both urgent and timeless.
The Kindest Red: A Story of Hijab and Friendship
by Ibtihaj Muhammad
Illustrated by S K Ali
When Faizah's teacher asks her class to imagine what kind of world they want to live in Faizah imagines a world where everyone is kind to one another, and tries to create that world in the school playground.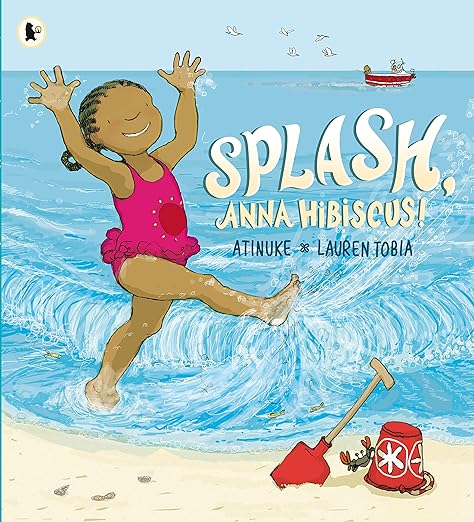 Splash, Anna Hibiscus!
by Atinuke
Anna has left her mango tree…and she's at the beach! Phew, it is hot. But what better way to cool off than by playing in the jumpy, splashy waves? Who will splash with Anna?
We're Going to Find a Monster
by Malorie Blackman
Over the shimmering ocean, up the huge, high mountain, through the deep, dark forest… WE'RE GOING TO FIND THE MONSTER! Join two intrepid adventurers as their imaginations transform their house into a wild wonderland – and their big brother becomes a mighty monster. A joy to read-aloud with its cumulative refrain, and full of funny, relatable characters, this is a contemporary celebration of creativity, fantasy and family.
Clean Up!
by Nathan Bryon
When Rocket goes for a holiday to visit her grandparents, she's shocked by the pollution that is spoiling their island home and putting the local sea life at risk. Can she think of a way to save the day?
Speak Up!
by Nathan Bryon
Bookworm Rocket loves to collect new books on her weekly visit to the library, and to read all about inspirational figures like Rosa Parks. She is heartbroken when she discovers the library will be closing down! Can she use what she's learnt from Rosa and speak up to save the day? This empowering, heart-warming picture book is a love letter to libraries and the power of reading. And it shows the incredible power we ALL have when we find our voice and speak up about the things that matter.
Our Tower
by Joseph Coelho
Follows three children living in a tower block, as they embark on a fantastical adventure which helps them see their home in a new light.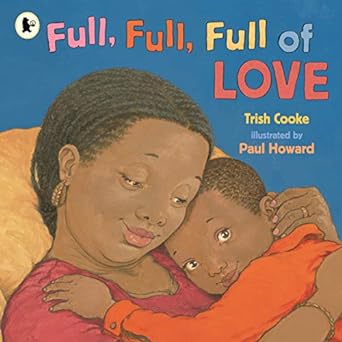 Full, Full, Full of Love
by Trish Cooke
Every Sunday Jay Jay and his family, uncles and aunties, cousins and friends all come for Sunday dinner at Grannie's. And what a feast they have! Runner beans, peas and yams, macaroni cheese, potatoes and ham, dumplings, chicken, collard greens, pasta salad, rice and red beans. There's plenty, plenty for everybody, and plenty of love to go around too!
My Monster and Me
by Nadiya Hussain
A story designed to help children talk about their anxieties in which a boy is beset by a big worry monster until he talks about his worries which makes the monster seem not so big and scary. Whether he's brushing his teeth, playing with his toys or trying to sleep, this little boy's worry monster is ALWAYS with him. Will it ever go away?
Is that your Mama?
by Patrice Lawrence
A little girl is reassured by her relatives about the importance of family when she is constantly queried by strangers because she is a different skin colour to her parents and siblings. When Josie shares her worries with her family, they find a way to help her see what truly matters. Every family is different. Every family is special. Josie loves her family. Her mum, dad, brothers and sister – they're all the best and they all look different. But people always seem to ask Josie "Is that YOUR mama?", and soon she starts to wonder if her family are actually supposed to look the same.
The Rapping Princess
by Hannah Lee
A young princess feels she's let her family down because she can't sing but discovers she has a huge talent for rapping. Shiloh might not be able to sing like her sisters, but she has other talents, and sometimes it's about embracing your differences and celebrating them!
Small's Big Dream
by Manjeet Mann
In Small's world, everything is small – her shoes, her bed, everything. But her dreams are big. And Small discovers that when you dream big, anything – and everything – can happen.
The Proudest Blue
by Ibtihaj Muhammad
Asiya's hijab is like the ocean and the sky, no line between them, saying hello with a loud wave. It's Faizah's first day of school, and her older sister Asiya's first day of hijab – made of a beautiful blue fabric. But not everyone sees hijab as beautiful. In the face of hurtful, confusing words, will Faizah find new ways to be strong? This is an uplifting, universal story of new experiences, the unbreakable bond shared by siblings and of being proud of who you are, from Olympic medallist Ibtihaj Muhammad.
Sulwe
by Lupita Nyong'o
Asiya's hijab is like the ocean and the sky, no line between them, saying hello with a loud wave. It's Faizah's first day of school, and her older sister Asiya's first day of hijab – made of a beautiful blue fabric. But not everyone sees hijab as beautiful. In the face of hurtful, confusing words, will Faizah find new ways to be strong? This is an uplifting, universal story of new experiences, the unbreakable bond shared by siblings and of being proud of who you are, from Olympic medallist Ibtihaj Muhammad.
Nabil Steals a Penguin
by Nishani Reed
When Pierre the penguin tries Nabil's delicious biriyani rice, Pierre decides to leave the zoo and go home with him.
Billy and the Pirates
by Nadia Shireen
Billy and Fatcat find a mysterious message in a bottle at sea. When suddenly something terrible happens: they bump into a pesky pirate and his smelly crew. Oh no! Fortunately for our courageous twosome, they're no strangers to peril: they always have a trick (or treat) up their sleeves.
An Engineer Like Me
by Shini Somara
Zara is curious about everything! Travelling around the city with her gran, she sees all kinds of fascinating things. How do roller coasters do loop-the-loops? How do planes stay up? As she marvels about how they work, Zara learns about some of the brilliant engineers who have shaped the world around her. Soon she can't wait to start creating her own amazing inventions and become an engineer too!
You're Strong With Me
by Chitra Sounder
The rain clouds are long gone and the dry season scorches the land. Everything is new for the baby giraffe. As she bounds ahead and lags behind, her mother patiently explains the ways of the grasslands. And until she grows a little taller, older, and wiser, her mother reminds her: "You're strong with me."
Astro Girl
by Ken Wilson-Max
While Mama is away, Papa and Astrid have fun acting out the challenges an astronaut faces on a space mission – eating food from a tube, doing space experiments, living and sleeping in near-zero gravity. Astrid can do it all! Then it's time to meet Mama at the airbase. But where has Mama been?
Titles Suitable for Lower Key Stage Two
Cyborg Cat
by Ade Adepitan
When Ade moves to London from Nigeria, he knows things will be different, but nothing can prepare him for the ups and downs of his Parsons Road adventures. Ade doesn't always feel welcome in his new community; fitting in is hard, especially as he looks different to everyone else. But Ade is brave and takes on the school bullies, surprising himself and the kids on his new street. His heroic acts and super football skills quickly help him make new friends who will always be there for him.
The No 1 Car Spotter
by Atinuke
Oluwalase Babatunde Benson is Number 1. He's the Number 1 car spotter in his village. The Number 1 car spotter in the world. He is good at solving all sorts of problems for his village.
Calling the Whales
by Jasbinder Bilan
When Tulsi and Satchen discover a trapped whale in a fishing net while rowing out to an island near their seaside home, they try to free it. Determined to try to free the poor creature, they repeatedly dive down into the freezing sea to cut the netting, but eventually, exhausted and with a storm rolling in, they have to admit defeat. As they head for home to seek help, their boat capsizes in the storm and they're left clinging to it, dangerously adrift. Just as they think all is lost, help arrives from an unexpected source.
Ellie and the Cat
by Malorie Blackman
Ellie's behaviour is driving Grandma mad! It's time to teach her a lesson she'll never forget… by swapping Ellie's body with Jolly the cat. There's only one way for Ellie to break Grandma's curse, and time is running out. Can she change her ways and find some friends to lend a hand? Or will Ellie be trapped as a cat for ever?
Danny Chung does not do Maths
by Maisie Chan
Eleven-year-old Danny Chung loves drawing more than anything – certainly more than maths, which, according to his dad and everyone else, is what he is 'supposed' to be good at. He also loves having his own room where he can draw in peace, so his life is turned upside down when his little, wrinkly, ex-maths-champion grandmother arrives from China. What's worse, Nai Nai has to share his rom, AND she takes the top bunk! Nai Nai can't speak a word of English, which doesn't make things easy for Danny when he is charged with looking after her during the school holidays. Babysitting Nai Nai is NOT what he wants to be doing! Before long though it becomes clear to Danny that there is more to Nai Nai than meets the eye, and that they have more in common than he thought possible.
The Case of the Lighthouse Intruder
by Kereen Getten
When an invitation to spend the holidays with her rich cousins arrives, Fayson is unsure, expecting tricks from them like in previous years. Fayson has always wanted to be a detective. When her cousins recruit her to their top-secret gang on the island one summer, her dreams seem to be coming true. But the Greatest Gang of All Time don't live up to their name, and keep getting distracted from missions by things like food, falling asleep and a fair bit of squabbling. Guided by her favourite mystery novels, Fayson takes charge and tries to track down clues about the strange shadow that has been appearing in the island's lighthouse. With tensions stirring within the gang, can she use all her smarts to solve the case?
Two Sides
by Polly Ho-yen
Lula and Lenka are best friends and total opposites. Lenka loves cats. Lula loves dogs. Lula likes talking. Lenka likes drawing. They make the perfect pair – until The Day That Everything Goes Wrong. Suddenly they are no longer friends. Will it be this way forever?
Cookie!
by Connie Huq
Nine-year-old Cookie takes a dislike to the new boy in her class who also turns out to be her new next-door neighbour. Cookie's life is a disaster! Not only is her best friend moving away, but now the most annoying boy in the world is buying the kitten she has set her heart on! And then he joins her class at school!! And then he moves in next door!!! AAAGGGGHHHHH!!!! But there is a glimmer of hope, and Cookie's love of science is about to come in handy.
Planet Omar Series
by Zanib Mian
Welcome to the imaginative brain of Omar! You might not know me yet, but once you open the pages of this book you'll laugh so hard (plus you might meet a dragon and a zombie – what more could you want?). My parents decided it would be a good idea to move house AND move me to a new school at the same time. As if I didn't have a hard enough time staying out of trouble at home, now I've also got to try and make new friends. What's worse, the class bully seems to think I'm the perfect target. At least Eid's around the corner which means a feast (YAY) and presents (DOUBLE YAY). Well, as long as I can stay in Mum and Dad's good books long enough…
Anisha Accidental Detective
by Serena Patel
When Aunty Bindi's husband-to-be is kidnapped the day before the wedding, it's up to niece and bridesmaid Anisha to solve the mystery and save the day.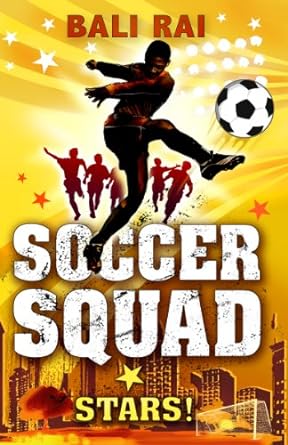 Soccer Squad
by Bali Rai
The local youth club are putting an under-elevens squad together – and Dal, Chris, Abs and Jason are determined to be picked. They know they're the best players in their school – but what if that isn't good enough and they don't make the team? Dal knows he'd be gutted if his mates made it and he didn't … Then once the team is picked, they have to do the business on the pitch – go out and win! And their coach has a couple of surprise new players to help the team…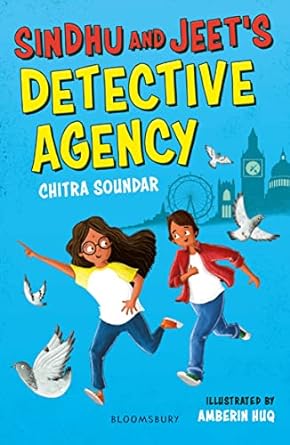 Sindhu and Jeet's Detective Agency
by Chitra Soundar
Sindhu and Jeet are the best detectives in town: they solve all their cases with a dollop of observation, a dash of imagination and a whole load of legwork. And when they travel from India to England for a holiday, the detective work doesn't stop!
Dragon Mountain
by Kevin and Katie Tsang
When 12-year-old Billy Chan finds out his parents are sending him to a summer camp in middle-of-nowhere China he doesn't know what to expect. There he meets fellow campers Dylan, Charlotte and Ling-Fei and together they stumble upon an age-old secret: four powerful warrior dragons, hidden deep within the mountain behind the camp. They have been trapped since an epic battle with the Dragon of Death and need the children's help to set them free before terrible evil is unleashed on the earth. Billy and his friends must set off on a dangerous adventure that will take them to the heart of the Dragon Realm. But can they save the dragon and human worlds from destruction?
Titles Suitable for Upper Key Stage Two
Koku Akanbi and the Heart of Midnight
by Maria Motunrayo Adebisi
After cynical thirteen year-old orphan Koku accidentally releases a demon on a trip to the British Museum, his uncle sends him to Olori, the West African land of origins, for the summer. Cursed with a weird name and an illness to match, Koku thinks life can't get any worse. His sickle cell anaemia has always left him feeling unwanted and powerless, and now he's being parcelled off to a country he barely remembers.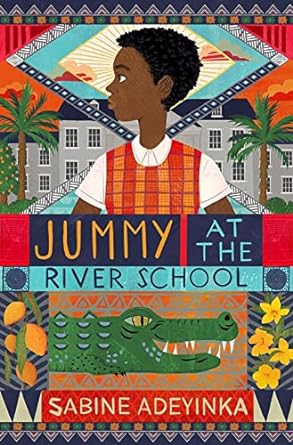 Jummy at the River School
by Sabine Adeyinka
Jummy has won a place at the River School, the finest girls' boarding school in Nigeria. Nothing can dampen her spirits, not even when she learns that her best friend Caro won't be joining her. By the Shine-Shine River, school is everything Jummy dreamt of, with friendly new girls, midnight feasts and sporting prizes – but when Caro suddenly arrives at the school to work, not to learn, Jummy must bring all her friends together to help.
Amari and the Night Brothers
by BB Alston
When Amari gets an invitation to the Bureau of Supernatural Affairs, she's certain this is her chance to find Quinton, her missing brother. But first she has to get her head around the new world of the Bureau, where mermaids, aliens and magicians are real, and her roommate is a weredragon. Amari must compete against kids who've known about the supernatural world their whole lives, and when each trainee is awarded a special supernatural talent, Amari is given an illegal talent one that the Bureau views as dangerous. With an evil magician threatening the whole supernatural world, and her own classmates thinking she is the enemy, Amari has never felt more alone. But if she doesn't pass the three tryouts, she may never find out what happened to Quinton.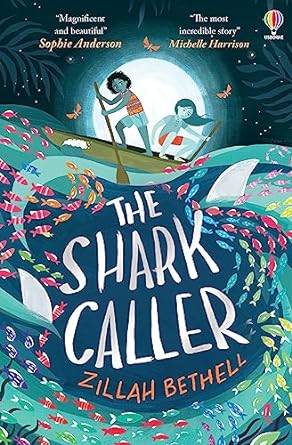 The Shark Caller
by Zillah Bethell
On the island of Papua New Guinea, where tradition and modernity clash, a young girl strives to become a shark caller to avenge the death of her parents, while helping a newcomer overcome the grief of losing her own mother to cancer. Desperate to become a shark caller to avenge the death of her parents, Blue Wing is instead charged with befriending infuriating newcomer Maple. At first they are angry and out of sync with the island and each other. But when the tide breathes the promise of treasure, can they overcome their differences and brave the deadliest shark in the ocean?
Asha and the Spirit Bird
by Jasbinder Bilan
Asha lives in the foothills of the Himalayas. Money is tight and she misses her papa who works in the city. When he suddenly stops sending his wages, a ruthless moneylender ransacks their home and her mother talks of leaving. From her den in the mango tree, Asha makes a pact with her best friend, Jeevan, to find her father and make things right. But the journey is dangerous: they must cross the world's highest mountains and face hunger, tiredness – even snow leopards. And yet, Asha has the unshakeable sense that the spirit bird of her grandmother – her nanijee – will be watching over her.
Race to Fire Mountain
by Remi Blackwood
When Jarell discovers that the fantasy world he is obsessed with doodling is actually real, he is launched into an incredible adventure. Ulfrika, the land of his ancestors, is in trouble and he is the hero they need. With the help of brave and wise-cracking Kimisi, Jarell must stop the evil Ikala. The future of Ulfrika depends on it…soon!
Breakfast Club Adventures
by Alex Falase-Koya & Marcus Rashford
When Jarell discovers that the fantasy world he is obsessed with doodling is actually real, he is launched into an incredible adventure. Ulfrika, the land of his ancestors, is in trouble and he is the hero they need. With the help of brave and wise-cracking Kimisi, Jarell must stop the evil Ikala. The future of Ulfrika depends on it…soon!
The Girl Who Stole an Elephant
by Nizrana Farook
Chaya can talk her way out of anything – except stealing the Queen's jewels. Even if she had the best of reasons. So she escapes on the back of a stolen elephant and leads her friends on a jungle adventure, where leeches lurk and revolution is stirring. And this gives Chaya an idea. Maybe she can leave her village a thief but return a hero?
Sade and her Shadow Beasts
by Rachel Faturoti
Twelve-year-old Sadé has been escaping to an imaginary world ever since her mum passed away – with its candy-floss lilac sky, she goes on endless adventures atop her purple-winged bird, Nix. But soon she discovers that frightening shadow beasts live here too and they are seeping into the real world. Luckily, when her sister signs her up to an anonymous grief counselling group, Sadé finds her anxiety gets better. But then she's asked to perform spoken word in the talent show. The beasts won't let her get on stage: Tiger appears with her long sharp claws, Lion with his piercing blue eyes, and Fox stands on his giant hind legs. Will Sadé find the courage to say what she needs to – can she banish the shadow beasts for good?
When Life Gives You Mangoes
by Kereen Getten
Nothing much happens in Sycamore, the small village where Clara lives – at least, that's how it looks. She loves eating ripe mangoes fallen from trees, running outside in the rainy season and escaping to her secret hideout with her best friend Gaynah. There's only one problem – she can't remember anything that happened last summer. When a quirky girl called Rudy arrives from England, everything starts to change. Gaynah stops acting like a best friend, while Rudy and Clara roam across the island and uncover an old family secret. As the summer reaches its peak and the island storms begin, Clara's memory starts to return and she must finally face the truth of what happened last year.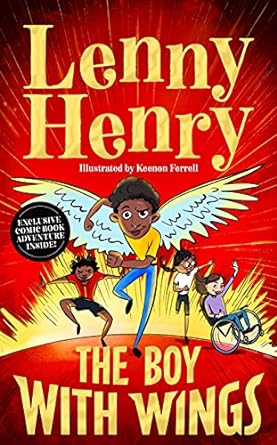 The Boy with Wings
by Lenny Henry
Twelve-year-old Tunde is just your average kid: average friends, average parents, average grades. Sure, he has his quirks, but if he can avoid the school bullies and hang out with his ragtag group of friends, he's happy enough. Then, in the middle of a football match, Tunde leaps for the ball and stays in the air – on an enormous pair of wings! Under the guidance of a mysterious visitor known as The Seeker, he discovers new-found powers, a secret past, and some seriously powerful people who are determined to keep that past buried, whatever the cost. With strange things happening in a place known as The Facility and someone important in need of rescue, Tunde is going to need more than a little help from his friends. Join Tunde, Kylie, Jiah and Neville on an out-of-this-world adventure that brings Tunde face-to-face with his destiny.
Sea Prayer
by Khaled Hosseini
On a moonlit beach a father cradles his sleeping son as they wait for dawn to break and a boat to arrive. He speaks to his boy of the long summers of his childhood, recalling his grandfather's house in Syria, the stirring of olive trees in the breeze, the bleating of his grandmother's goat, the clanking of her cooking pots. And he remembers, too, the bustling city of Homs with its crowded lanes, its mosque and grand souk, in the days before the sky spat bombs and they had to flee. When the sun rises they and those around them will gather their possessions and embark on a perilous sea journey in search of a new home.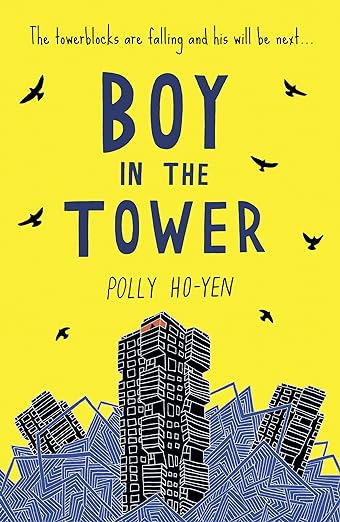 Boy in the Tower
by Polly Ho-Yen
Ade loves living at the top of a tower block. From his window, he feels like he can see the whole world stretching out beneath him. But one day, other tower blocks start falling down around him. Strange, menacing plants begin to appear and no one knows where they came from. Now their tower isn't safe anymore. Ade and his mum are trapped and there's no way out.
The Good Turn
by Sharna Jackson
Josephine Williams is a future-focused, internet-loving eleven-year-old who is desperate to explore the world beyond her cul-de-sac – and her browser. When she learns about Josephine Holloway – a woman who started the first Girl Scout Troop for Black girls in America – she's certain she must start her own. Enlisting her friends Margot Anderson and Wesley Evans, the trio begin their quest for their Camping Badge. Drawn to an abandoned factory nearby, they stumble across something strange. A square, ancient television and two tatty armchairs. Beside it, a wooden sideboard with an old photograph of a young, happy couple. What is this? Who, or what, lives here – and why?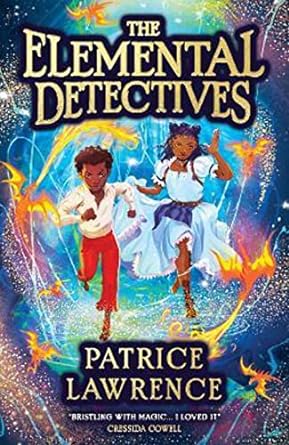 The Elemental Detectives
by Patrice Lawrence
Marisee and Robert are the Elemental Detectives chasing the clues to avoid catastrophe: they must face the ghosts of Hyde Park, the monstrous coiled snake of the Serpentine and a whole host of other fantastical creatures in their mission to top the Shepherdess and prevent London slumbering for all eternity… Step into a London lit up by the Elemental spirits: the fiery Dragons, the airy Fumis, the watery Chads and the earthbound Magogs. But humans have been causing chaos for centuries, trampling through the landscape trailing noise, mess and pollution. What if the Elements could slow down this new world… or stop it all together? The revenge-fuelled Shepherdess, who moves between the everyday and the supernatural London worlds, is the perfect weapon. She brings a sleeping sickness down on the city with the destruction of society in her sights.
Mia and the Lightcasters
by Janelle McCurdy
Mia always dreamed of being an umbra tamer until she met the wild creature on the Nightmare Plains. Since that day, she prefers to stay safe within the walls of Nubis. Safe, that is, until a surprise attack. With her parents captured, Mia's only hope is to travel to the City of Light to find help. But with only her little brother, two friends and one solitary tamed umbra, the journey feels impossible. Mia not only has to overcome her fears, she also has to learn to harness her umbra taming abilities if they are to complete the quest in time.
Ghostcloud
by Michael Mann
Kidnapped and forced to shovel coal underneath a half-bombed, blackened power station, 12-year-old Luke's life is miserable. Then, he discovers he can see things others can't. Ghostly things. Specifically, a ghost-girl named Alma. Alma, who can ride clouds through the night sky and bend their shape to her will, befriends Luke. And with Alma's help, Luke discovers he is in fact a rare being – half-human and half-something else … Then Luke learns the terrible truth of why children are being kidnapped and forced to work in the power station, and he becomes even more desperate to escape. Can Luke find out who he really is … and find his freedom?
The Kingdom over the Sea
by Zohra Nabi
When Yara's mother passes away, she leaves behind a letter and a strange set of instructions. Yara must travel to a place that is not on any map – Zehaira, a world of sorcerers, alchemists and simmering magic. But Zehaira is not the land it used to be. The practice of magic has been outlawed, the Sultan's alchemists are plotting a sinister scheme and the answers Yara is searching for seem to be out of reach. My own Yara, if you are reading this, then something terrible has happened, and you are on your own. To return to the city of Zehaira, you must read out the words on the back of this letter…Good luck, my brave girl. Yara must summon all of her courage to discover the truth about her mother's past and her own identity…and to find her place in this magical new world.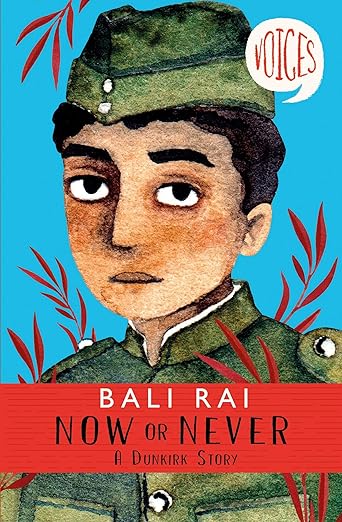 Now or Never
by Bali Rai
Abandoning his home in India to become part of Company 32, Private Fazal Khan is proud to be supporting the British in World War Two. But as events in France take a turn for the worse, the frightening journey to the evacuation zone in Dunkirk become nothing compared to the betrayal he and his comrades face at the point of rescue. Why should a boy from India show loyalty to people who don't all see him as their equal?
The Boy at the Back of the Class
by Onjali Rauf
There used to be an empty chair at the back of my class, but now a new boy called Ahmet is sitting in it. He's nine years old (just like me), but he's very strange. He never talks and never smiles and doesn't like sweets – not even lemon sherbets, which are my favourite! But then I learned the truth: Ahmet really isn't very strange at all. He's a refugee who's run away from a War. A real one. With bombs and fires and bullies that hurt people. And the more I find out about him, the more I want to help. That's where my best friends Josie, Michael and Tom come in. Because you see, together we've come up with a plan….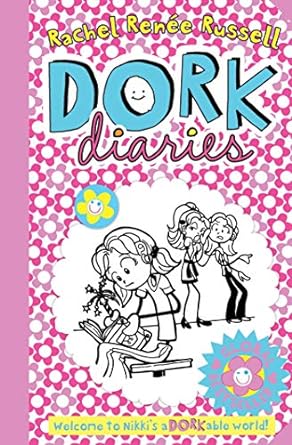 Dork Diaries
by Rachel Renee Russell
Follow Nikki's life through sketches, doodles and diary entries as she starts her new school, battles with her mum for an iPhone and meets her arch-nemesis, the school's queen bee, Mackenzie. Enter Nikki's world through her sketches, doodles and diary entries.
Tyger
by S F Said
In an alternative London in which the British Empire still exists and foreigners are segregated, a young boy and girl work with the mysterious being called Tyger to open a mythical gateway and bring about social change. Set in a strange alternative world the story follows a boy called Adam who finds a mysterious, mythical, magical animal in the most unlikely place. He is changed irrevocably by the incredible adventure that follows.
Ajay and the Mumbai Sun
by Varsha Shah
Abandoned on the Mumbai railways, Ajay has grown up with nothing but a burning wish to be a journalist. Finding an abandoned printing press, he and his friends Saif, Vinod, Yasmin and Jai create their own newspaper: The Mumbai Sun. As they hunt down stories for their paper, the children uncover corruption, fight for justice and battle to save their slum from bulldozers. But against some of the most powerful forces in the city, can Ajay and his friends really succeed in bringing the truth to light? Not to mention win the most important cricket match ever …
Happy Here
by Various
With an introduction from bestselling author Sharna Jackson, HAPPY HERE features stories and poems by 10 Black British authors for readers aged 7+. Exploring themes of joy, home and family through a wide range of genres and styles, each author has been paired with a different illustrator to spotlight Black British artistic talent.
New From Here
by Kelly Yang
When the coronavirus hits Hong Kong, ten-year-old Knox's mom makes the last-minute decision to move him and his siblings to California, where they think they will be safe from the virus. But life in America isn't easy. At Knox's new school, the other kids think that because he is from Asia, he must have brought over the virus. At home, Mom's freaking out because she just got fired, and Dad doesn't know when he'll see them all again, because all flights out of Hong Kong have been cancelled. As racism skyrockets during COVID, can Knox stand up to hate while finding his place in his new country?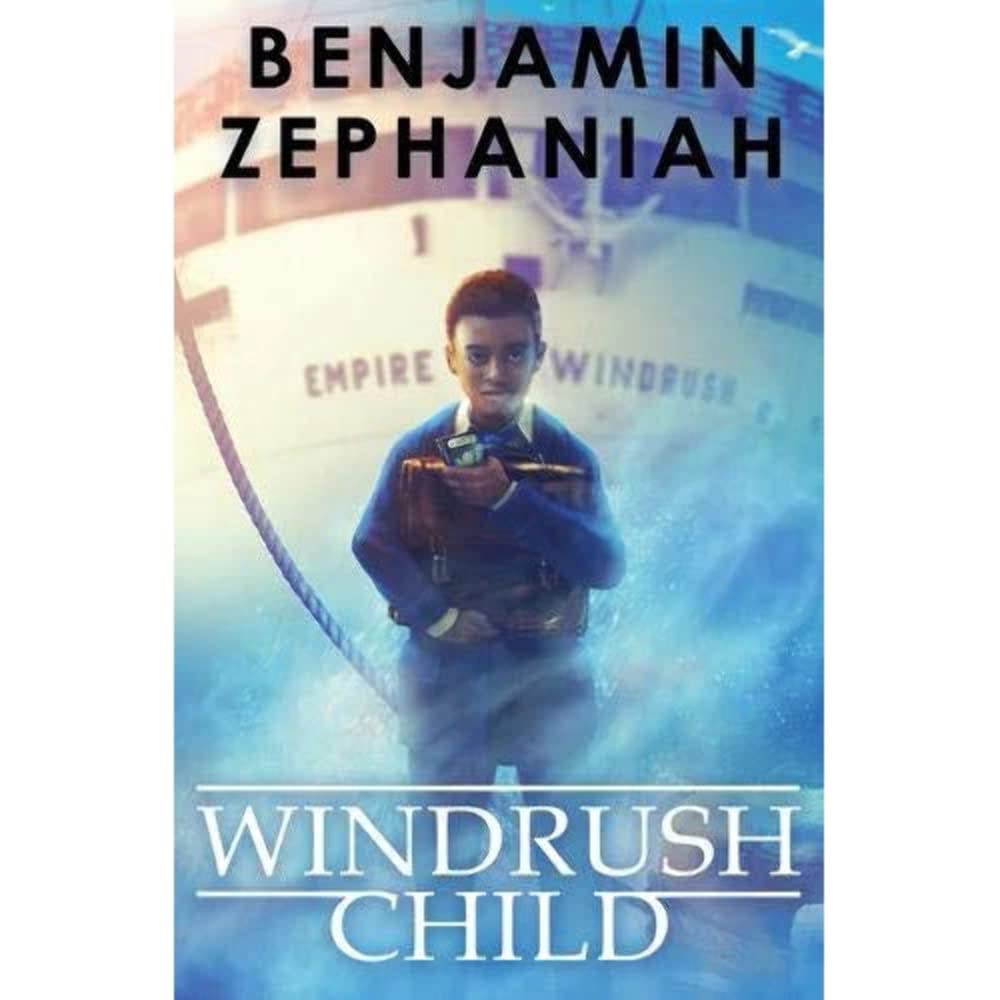 Windrush Child
by Benjamin Zephaniah
A young Jamaican boy arriving in Britain with his parents in the late 1940's tries to make the best of things despite of the racism he encounters.
Titles Suitable for Key Stage Three
The Poet X
by Elizabeth Acevedo
Xiomara has always kept her words to herself. When it comes to standing her ground in her Harlem neighbourhood, she lets her fists and her fierceness do the talking. But X has secrets. Her feelings for a boy in her bio class, and the notebook full of poems that she keeps under her bed. And a slam poetry club that will pull those secrets into the spotlight. Because in spite of a world that might not want to hear her, Xiomara refuses to stay silent.
The Door of No Return
by Kwame Alexander
Eleven-year-old Kofi Offin has dreams of water, of its urgent whisper that beckons with promises and secrets. He has heard the call on the banks of Upper Kwanta, where he lives. He loves these things above all else: his family, the fireside tales of his father's father, a girl named Ama, and, of course, swimming. But when the unthinkable – a sudden death – occurs during a festival between rival villages, Kofi ends up in a fight for his life. What happens next will send him on a harrowing journey across land and sea, and away from everything he loves. Yet Kofi's dreams may be the key to his freedom…
Booked
by Kwame Alexander
Eleven-year-old Kofi Offin has dreams of water, of its urgent whisper that beckons with promises and secrets. He has heard the call on the banks of Upper Kwanta, where he lives. He loves these things above all else: his family, the fireside tales of his father's father, a girl named Ama, and, of course, swimming. But when the unthinkable – a sudden death – occurs during a festival between rival villages, Kofi ends up in a fight for his life. What happens next will send him on a harrowing journey across land and sea, and away from everything he loves. Yet Kofi's dreams may be the key to his freedom…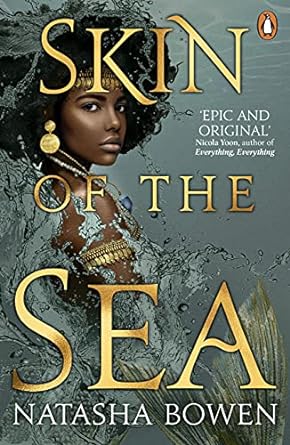 Skin of the Sea
by Natasha Bowen
Simidele is one of the Mami Wata, mermaids duty-bound to collect the souls of those who die at sea and bless their journeys back home to the Supreme Creator. But when a living boy is thrown overboard a slave ship, Simi saves his life, going against an ancient decree and bringing terrible danger to the mami wata. Now Simi must journey to the Supreme Creator to make amends – a journey of vengeful gods, treacherous lands and legendary creatures. If she fails, she risks not just the fate of all Mami Wata, but also the world as she knows it. An epic love story infused with West African mythology.
When Shadows Fall
by Sita Brahmachari
When Kai falls into bad ways after his family is thrown into turmoil due to a tragic loss, his friends try to find a way to bring him back. Kai, Orla and Zak grew up together, their days spent on the patch of wilderness in between their homes, a small green space in a sprawling grey city. Music, laughter and friendship bind them together and they have big plans for their future – until Kai's family suffers a huge loss. Trying to cope with his own grief, as well as watching it tear his family apart, Kai is drawn into a new and more dangerous crowd, until his dreams for the future are a distant memory. Excluded from school and retreating from his loved ones, it seems as though his path is set, his story foretold. Orla, Zak and new classmate Om are determined to help him find his way back. But are they too late?
A Pocketful of Stars
by Aisha Busby
Safiya and her mum rarely see eye to eye. But when her mum falls ill, something mysterious happens. Saff finds herself transported back in time to her mum's childhood home in Kuwait. And it becomes clear that this isn't just a magical place: it's a game. As Saff figures out how to play the game, she realises that opening her heart to the past is the key to changing her future.
The Girl Who Became a Tree
by Joseph Coehlo
Daphne is unbearably sad and adrift. She feels the painful loss of her father acutely and seeks solace both in the security of her local library and the escape her phone screen provides by blocking out the world around her. As Daphne tries to make sense of what has happened she recalls memories of shared times and stories past, and in facing the darkness she finds a way back from the tangle of fear and confusion, to feel connected once more with her friends and family.
Boy Everywhere
by A.M. Dassu
When his mum and sister are caught in a bomb attack in a Damascus shopping mall, 13-year-old Sami and his family make the difficult decision to leave behind their lives in Syria. For Sami, that means saying goodbye to the things he loves most: his friends, football, video games, and his home. But things are about to get even worse as they begin their dangerous journey to seek asylum in the UK. Through encounters with people smugglers, a perilous boat journey across the Mediterranean, and finally their arrival at a detention centre in Manchester, Sami learns that the world can be harsh and unforgiving – but that hope can be found in unlikely places.
The Wheel of Surya
by Jamila Gavin
India, August 1947. Fleeing from their burnt-out village as civil war rages in the Punjab, Marvinder and Jaspel are separated from their mother, Jhoti. Marvinda has already saved her brother's life once, but now they both face a daily struggle for survival. Together they escape across India and nearly halfway across the world to England, to find a new father they hardly know in a new, hostile culture …
Needle
by Patrice Lawrence
Charlene is a demon knitter. It's the only thing she enjoys and the only thing she believes she's really good at. So when her foster mum's son destroys her latest creation, Charlene loses it and stabs him in the hand with her knitting needle. It damages a nerve and she gets sucked into the criminal justice system for assault. Charlene's not sorry and she's never apologised to anyone in her life. But people keep telling her that if she says sorry, they'll go easier on her. Can she bring herself to say it and not mean it when her freedom's at stake?
Run, Rebel
by Manjeet Mann
A girl tries to escape the oppressively strict and abusive family life she experiences dominated by her alcoholic father.
Contender: The Chosen
by Taran Matharu
Cade Carter is lost. Convicted of a crime he didn't commit, Cade is facing a year in reform school when he finds himself suddenly transported to another realm. But this new world is no escape Populated by bloodthirsty prehistoric creatures and fierce warriors, Cade's surroundings are full of danger. Along with his fellow students, Cade is forced to become a contender in a deadly game of the highest stakes, controlled by invisible overlords. Who are these brutal rulers, and why did they choose Cade? Before he can find answers, Cade must get ready to fight …Because in this game, failure is not an option.
Rapunzella, or Don't Touch my Hair
by Ella McLeod
A retelling of the story of Rapunzel set in a wildly dangerous fairy tale universe. Rapunzella is imprisoned in an enchanted forest made of her own Afro and the might of the evil King Charming seems unstoppable. But is it? Can Rapunzella use her power to change the future? You're fifteen, you spend your time at school and at Val's hair salon with Baker, Val's son, who has eyes that are like falling off a cliff into space. The salon is a space of safety, but also of possibility and dreams… Dreams of hair so rich and alive that it grow upwards and outwards into a wild landscape, becomes trees and leaves, and houses birds and butterflies and all the secret creatures that belong in such a forest. Is there a future where such possibility and power is more than just a dream?
Long Way Down
by Jason Reynolds
After Will's brother is shot in a gang crime, he knows the next steps. Don't cry. Don't snitch. Get revenge. So he gets in the lift with Shawn's gun, determined to follow The Rules. Only when the lift door opens, Buck walks in, Will's friend who died years ago. And Dani, who was shot years before that. As more people from his past arrive, Will has to ask himself if he really knows what he's doing.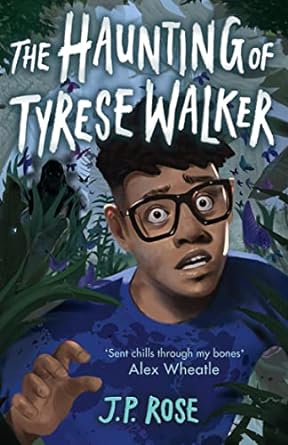 The Haunting of Tyrese Walker
by J.P. Rose
After a shocking event leaves Tyrese struggling with grief, he's taken to visit family in Jamaica. From the first night, strange things start happening: impossible visions, blackouts, swarms of insects, and the discovery of a grave hidden deep in the forest… Tyrese can't explain what's going on and he's scared that he's losing his grip on reality. Then Tyrese is warned he's being hunted by the mysterious Shadow Man. Who can Tyrese trust when his own mind is falling apart and there's nowhere left to hide?
Cane Warriors
by Alex Wheatle
Moa is fourteen. The only life he has ever known is toiling on the Frontier sugar cane plantation for endless hot days, fearing the vicious whips of the overseers. Then one night he learns of an uprising, led by the charismatic Tacky. Moa is to be a cane warrior, and fight for the freedom of all the enslaved people in the nearby plantations. But before they can escape, Moa and his friend Keverton must face their first great task: to kill their overseer, Misser Donaldson. Time is ticking, and the day of the uprising approaches. Irresistible, gripping and unforgettable, Cane Warriors follows the true story of Tacky's War in Jamaica, 1760.
Refugee Boy
by Benjamin Zephaniah
Alem thinks he is on holiday with his father in London, but his father has brought him to the UK to escape the war in Ethiopia and leaves him to survive by himself as a refugee. As the family lay sleeping soldiers kicked down the door of the house and entered waving their rifles round erratically… The soldier who was in command went and stood so that his mouth was six inches away from Alem's father's ear and shouted, 'What kind of a man are you?' Life is not safe for Alem. His father is Ethiopian, and his mother Eritean – and with both countries at war, he is welcome in neither place. So his father does an astonishing thing, which at first seems callous, but is in fact the ultimate gift of love from a parent to their child…
Titles Suitable for Key Stage Four
Ace of Spades
by Farida Abike-lyimide
Welcome to Niveus Private Academy, where money paves the hallways, and the students are never less than perfect. Until now. Because anonymous texter, Aces, is bringing two students' dark secrets to light. Talented musician Devon buries himself in rehearsals, but he can't escape the spotlight when his private photos go public. Head girl Chiamaka isn't afraid to get what she wants, but soon everyone will know the price she has paid for power. Someone is out to get them both. Someone who holds all the aces. And they're planning much more than a high-school game…
Children of Blood and Bone
by Tomi Adeyemi
Zelie Adebola remembers when the soil of Orisha hummed with magic. Burners ignited flames, Tiders beckoned waves, and Zelie's Reaper mother summoned forth souls. But everything changed the night magic disappeared. Under the orders of a ruthless king, maji were targeted and killed, leaving Zelie without a mother and her people without hope. Now Zelie has one chance to bring back magic and strike against the monarchy. With the help of a rogue princess, Zelie must outwit and outrun the crown prince, who is hell-bent on eradicating magic for good. Danger lurks in Orisha, where snow leoponaires prowl, and vengeful spirits wait in the waters. Yet the greatest danger may be Zelie herself as she struggles to control her powers – and her growing feelings for an enemy.
Hollow Fires
by Samira Ahmed
Safiya Mirza dreams of becoming a journalist. One thing she's learned as editor of her school newspaper is that a journalist's job is to find the facts and not let personal bias affect the story: but that changes the day she discovers Jawad. Jawad Ali was just fourteen when a teacher saw him wearing a cosplay jetpack and mistook it for a bomb. A mistake that got Jawad arrested, labelled a terrorist – 'Bomb Boy' – and eventually killed. But who was the young boy behind the headlines? With Jawad's haunting voice guiding her throughout her investigation, Safiya seeks to tell the whole truth about the murdered boy and those who killed him.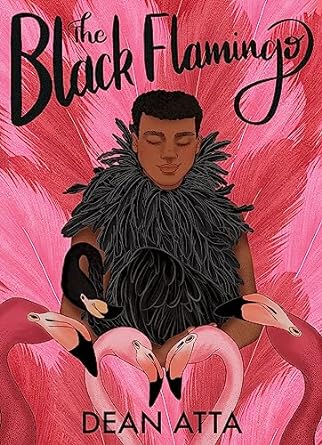 The Black Flamingo
by Dean Atta
This is Michael's story. Join him as he enters the world, with tiny feather eyelashes. Travel from school to college, where he discovers his flock, and comes to terms with his identity as a mixed-race gay teen. At university, take a seat in the audience and watch him find his wings as a drag artist, The Black Flamingo. A bold story about discovering that only YOU get the privilege of choosing who you are. There is power in embracing your uniqueness. What's your story?
The Upper World
by Femi Fadugba
The story of two teenagers a generation apart, connected across time by one bullet about to devastate both of their lives. 2020: Close to getting expelled and caught up in a deadly feud, the tensions surrounding Esso seem to be leading to a single moment that could shatter his future. 2035: Stripped of everything, football prodigy Rhia has just one thing left on her mind – figuring out how to avert a bullet that was fired fifteen years in the past. Everything changes when Esso gains access to a mysterious world where he can see glimpses of the past and future, and when Rhia starts understanding the physics of it. The two must work together to master the secrets of the Upper World and seize control of their own destinies before it's too late.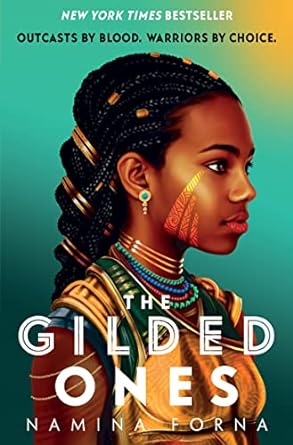 The Gilded Ones
by Namina Forna
Sixteen-year-old Deka lives in Otera, a deeply patriarchal ancient kingdom, where a woman's worth is tied to her purity, and she must bleed to prove it. But when Deka bleeds gold – the colour of impurity, of a demon – she faces a consequence worse than death. She is saved by a mysterious woman who tells Deka of her true nature: she is an Alaki, a near-immortal with exceptional gifts. The stranger offers her a choice: fight for the Emperor, with others just like her, or be destroyed…
When Our Worlds Collided
by Danielle Jawando
When fourteen-year-old Shaq is stabbed outside of a busy shopping centre in Manchester, three teenagers from very different walks of life are unexpectedly brought together. What follows flips their worlds upside down and makes Chantelle, Jackson, and Marc question the deep-rooted prejudice and racism that exists within the police, the media, and the rest of society. A powerful coming-of-age story about chance encounters, injustice and how the choices that we make can completely change our future.
Sawbones
by Catherine Johnson
Ezra, a 16-year-old surgeon's apprentice is enjoying his tutelage under one of London's top surgeons when he is drawn into a murder mystery. He quickly turns detective in his attempts to discover the connection between the dead bodies that keep turning up. A corpse with a strange tattoo and missing tongue, and a magician who has been poisoned – could there be a connection between the two? As he forms an unlikely alliance with the magician's daughter, the fiery Loveday, they seek to uncover the mystery of the dead men, before more lives are lost. Set against the bustling backdrop of London in the late 1700s, amongst resurrectionists and corrupt surgeons, Ezra must uncover this mystery, but will it cost him his life?
Meet Me in Mumbai
by Sabina Khan
Coming to the US to study, Ayesha is swept up in a whirlwind romance with Suresh – an Indian boy who reminds her of home. Mere months away from starting university, she falls pregnant and finds herself alone. She makes the difficult decision to hide her pregnancy and put her daughter up for adoption, before returning to India. Years later, seventeen-year-old Mira Fuller-Jensen has had a comfortable childhood but has never felt quite like she fit in their majority white community. All she knows is that her mums adopted her when she was born and that her biological mother was a student who went back to India. When she comes across letters addressed to her from her birth mother, she sees a way to finally capture that feeling of belonging. Her mother writes that if Mira can forgive her for having to give her up, she should find a way to travel to India for her eighteenth birthday and meet her. Mira knows she'll always regret it if she doesn't go. But is she actually ready for what she will learn?
Splinters of Sunshine
by Patrice Lawrence
After a fun Christmas Eve decorating the tree and singing along with his mum to Queen, fifteen-year-old Spey wakes up on Christmas morning to find the ex-prisoner father he's never met asleep on the sofa. Then he receives a mysterious package in the post: a torn envelope filled with half a collage he made with his old friend Dee on her sixth birthday. Dee bounced between schools and pupil referral units until a tragedy meant she ended up in care outside of London, drawn into the world of county lines gangs. They haven't spoken for years, but Spey is sure she must be in danger. He just doesn't know where she is. There's only one person Spey can think of who might be able to help. On a roadtrip like no other, can Spey and his dad find Dee, and will they be ready to confront a criminal gang together?
The Crossing
by Manjeet Mann
Natalie's world has turned upside down. She's lost her mum and her brother is descending further and further into anger and violence with a far-right gang who march the streets of Dover. Sammy has fled his home and family in Eritrea for the chance of a new life in Europe. Every step he takes is a step into the unknown – into a strange country and a hidden future. A twist of fate brings these two teens from opposite sides of the channel together, but will their journey end in hope or despair?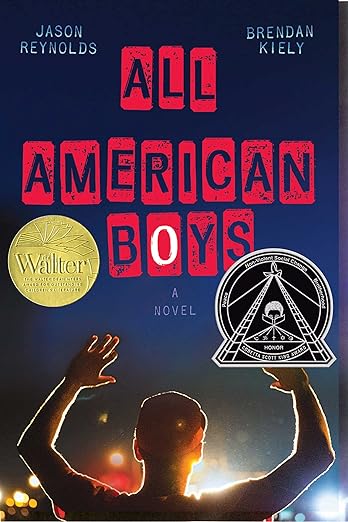 All American Boys
by Jason Reynolds
A bag of chips. That's all sixteen-year-old Rashad is looking for. What he finds instead is a fist-happy cop, Paul, who mistakes Rashad for a shoplifter, mistakes Rashad's pleadings that he's stolen nothing for belligerence, mistakes Rashad's every flinch at every punch the cop throws as further resistance and refusal to STAY STILL as ordered. But how can you stay still when someone is pounding your face into the pavement? There were witnesses: Quinn – a varsity basketball player and Rashad's classmate who has been raised by Paul since his own father died in Afghanistan – and a video camera. Soon the beating is all over the news and Paul is getting threatened with accusations of prejudice and racial brutality. Quinn refuses to believe that the man who has basically been his saviour could possibly be guilty. But then Rashad is absent. And absent again. And again. And the basketball team – half of whom are Rashad's best friends – start to take sides. As does the school. And the town. Simmering tensions threaten to explode as Rashad and Quinn are forced to face decisions and consequences they had never considered before.
The Boxer
by Nikesh Shukla
Sunny never thought he'd set foot in a boxing gym. But he never thought he'd have to leave London for a new city, either. Or that he'd get beaten up by racists there. When Sunny steps into Easton's Gym in the aftermath of the attack, he finds the community he's been desperately seeking and a relationship that helps him heal. But racial tensions are rising in the city, and when a Far Right march turns violent, Sunny is forced to make the hardest choice of all.
The Hate You Give
by Angie Thomas
Sixteen-year-old Starr lives in two worlds: the poor neighbourhood where she was born and raised and her posh high school in the suburbs. The uneasy balance between them is shattered when Starr is the only witness to the fatal shooting of her unarmed best friend, Khalil, by a police officer. Now what Starr says could destroy her community. It could also get her killed.
Punching the Air
by Ibi Zoboi
One fateful night, an altercation in a gentrifying neighbourhood escalates into tragedy. 'Boys just being boys' turns out to be true only when those boys are white. Suddenly, at just sixteen years old, Amal Shahid's bright future is upended: he is convicted of a crime he didn't commit and sent to prison. Despair and rage almost sink him until he turns to the refuge of his words, his art. This never should have been his story. But can he change it? With spellbinding lyricism, award-winning author Ibi Zoboi and prison reform activist Yusef Salaam tell a moving and deeply profound story about how one boy is able to maintain his humanity and fight for the truth, in a system designed to strip him of both.