Subject: Mathematics
Topic: Numbers, time, shapes, comparison
Age Group: Foundation and KS1
Synopsis: Whether you are a teacher or parent you would ask a question why so many pupils fail in mathematics. The research on the development of mathematical abilities shows that at least 50% of the toddlers in the nursery or pre-school are mathematically gifted. After eight months of study,  the same research shows, the number of gifted children halves. Why is this happening? This article by Wanda Gajewski from Wandsworth SLS contains some ideas how to teach young children mathematics.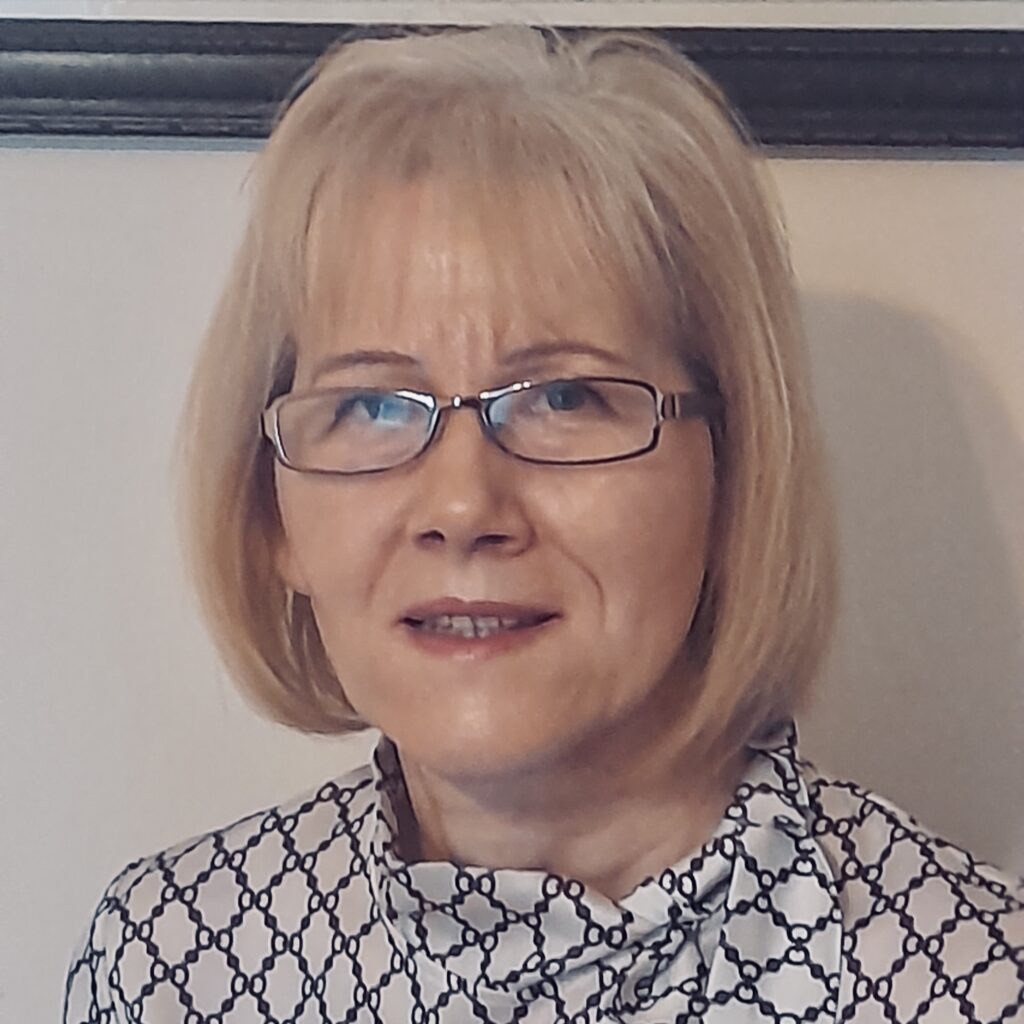 Wanda Gajewski
Wandsworth SLS
Librarian's view:
My sister is a maths teacher at a primary school, so we sometimes talk about stories which can be used with small children to help them to understand the mathematical concepts about counting, sorting, matching and the ability to work with shape, size, and measurement. A recent conversation inspired me to write this post about picture books for maths.
In everyday life, children have many opportunities to learn about mathematics. At home, there is an array of items such as buttons, cards and clothes which can become useful for in-home mathematical games such as counting, measuring, sorting and matching. To reinforce newly acquired mathematical skills through games it would also be desirable to introduce the children to picture books written for mathematical purpose.
Not every single book contains material that is consistent with the core curriculum for Foundation and KS1. The main purpose, however, is not to duplicate school content, but to show that mathematics can be fun.
The visual elements of a quality picture book illustrating a concept can be an effective way of engaging pupils to explore numbers as well as learnt about colour, shapes, and storytelling. That's the power of picture books as each of them is a fantastic adventure and an interesting mathematical challenge. The picture books draw the children's focus to the illustrations and the content on the page which can be as varied as a herd of animals or a bunch of flowers. Mathematics is an art and can become one as the children count the animals or the flowers and then draw them in different shapes/ways. Most of the picture books incorporated in this post are combined with funny stories that introduce the child to the world of mathematics.
In Wandsworth, we are frequently asked by our subscribing schools for a selection of picture books depicting maths. There are a wealth of stories available which play an important role in helping to develop all aspects of the child's mathematical development. As with other areas of learning, mathematical information can be disseminated both through stories and in the form of the concept book – a book, often a board book, which takes a theme, for example a number, shape or size, and explores it through words and pictures. If you are looking for extraordinary books for teaching mathematics, then this list of picture books is for you.
Farm 123
by Rod Campbell
Farm 123 by Rod Campbell is perfect for introducing young children to numbers. From one farm cat to ten naughty rabbits. Children will enjoy lifting the flaps and counting the creatures on each page.
What's the Time, Mr Wolf?
by Annie Kubler
This is a fantastic finger puppet book. Follow Mr Wolf and Little Wolf through the hours in their day, from waking up until the all-important dinner time.
Bear In A Square
by Stella Blackstone
illustrated by Debbie Harter
This brilliant picture book is all about geometry. It takes your pupils on a tour of simple shapes to find on each page. It also gives children plenty of counting practice.
''Pardon?'' said the giraffe
by Colin West
This picture book explores animals of different heights through a tiny frog intent on having a conversation with a tall giraffe.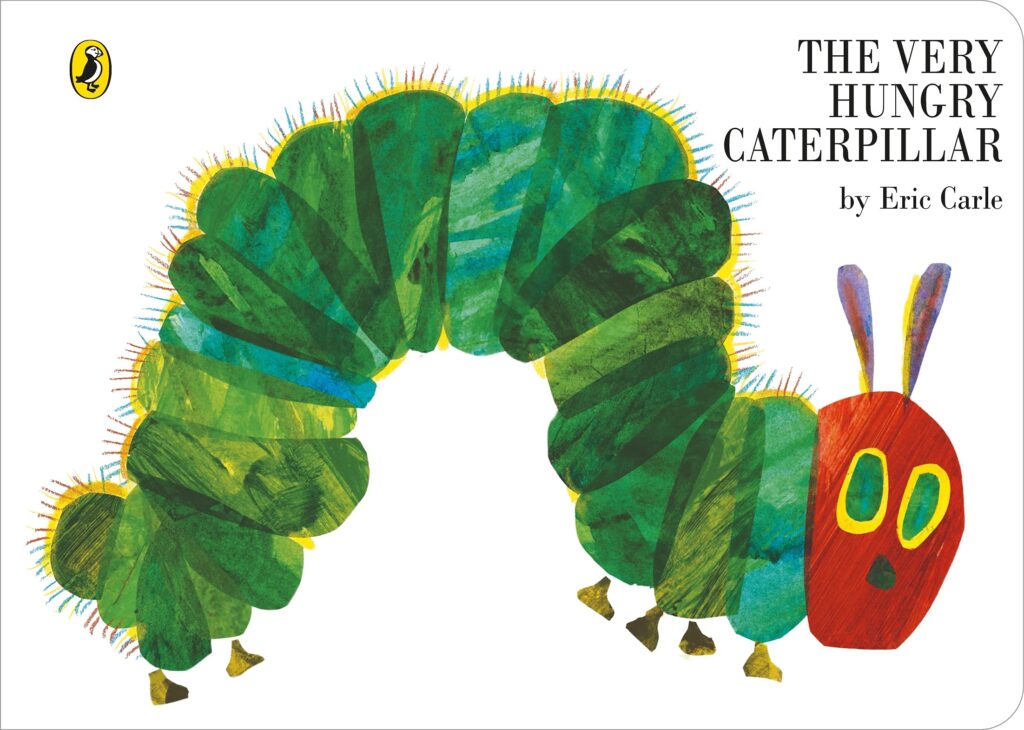 The Very Hungry Caterpillar
by Eric Carle
This classic picture book offers a rich variety of early learning opportunities. Most important of all, it helps children to learn about numbers one to five, and the days of the week.
Number and counting are popular themes for picture books. The combination of words and pictures creates an opportunity for the pupils to count the number of items in the picture, hear the name of the quantity and also see the number symbol written on a page. As you go through the book, looking at the pages one by one, you introduce your children to the number sequences with:
Ten Little Ducks
by Airlie Anderson
The Shopping Basket
by John Burningham
Handa's Surprise
by Eileen Browne
The Tiger Who Came to Tea
by Judith Kerr
Cockatoos
by Quentin Blake
Time picture books take young children on a journey from counting out seconds, to measuring time with clocks and calendars. Most adults can solve single mathematics tasks by 'doing them in their head', but young children need to see, talk, and experiment. So, using a lovely picture book with an embedded clock will help your children to learn about time. The pictures in the books of familiar objects and everyday situations will also help children to realise that time is not just about clocks:
Five Minutes' Peace
by Jill Murphy
The Bad-Tempered Ladybird
by Eric Carle
Sunshine
by Jan Ormerod
Mr Wolf's Week
by Colin Hawkins
Cluck O'Clock
by Kes Gray
Shape is a common theme for sorting and matching. Some picture books use story to explore shape in general. Other books look more specifically at geometric shapes and their properties and will encourage your children to see the shapes all around them by building pictures out of triangles, squares and circles. Recommended:
Cloudland
by John Burningham
The Mixed-Up Chameleon
by Eric Carle
Round is a Mooncake: a book of shapes
by Roseanne Thong
A Triangle for Adaora: an African Book of Shapes
by Ifeoma Onyefulu
My Cat Likes to Hide in Boxes
by Eve Sutton
The Shape Game
by Anthony Browne
Properties such as size also nicely incorporate themselves into words and pictures. Many picture books that set out to explore height, width and size do so through opposites and contrasts. Setting pictures of large and small, narrow and wide, tall and short alongside each other will help your pupils to develop the concept of comparison. Opposites are as popular a theme as numbers. An opposites concept picture book can be a starting point for activities based on contrasting sizes and dimensions. Recommended:
Can't You Sleep Little Bear
by Martin Waddell
Titch
by Pat Hutchins
Where's My Teddy
by Jez Alborough
Who Sank the Boat?
by Pamela Allen
The Nursery Collection
by Shirley Hughes
Jim and the Beanstalk
by Raymond Briggs