Subject: PHSE
Age Group: Primary KS1 and KS2
Age Group: Primary KS1 and KS2
Synopsis: There are many excellent resources available online for Children's Mental Health Week – the theme in 2022 is "growing together" – but books remain a key resource for teachers looking for support with mental health as a topic in lessons and also for ways to encourage emotional literacy and resilience in the children they teach. 
Catherine McNally
Wirral SLS
Librarian's view:
The focus of this selection is on books for younger children, in particular picture books and simple non-fiction, looking at both new titles and established favourites.  All are books to help children share and express their feelings, to cope with worry and loss, to feel happy and positive about themselves and the future, and to generally promote good mental health.
For any of the books listed or for similar recommendations contact staff at your local Schools Library Service or, if you need help finding your nearest Schools Library Service provider we can help you here>>
Rain before Rainbows
by Smriti Prasadam-Halls
Illustrated by David Litchfield
A rhyming picture book about a girl and her fox companion moving from sadness and storms to a bright and colourful future. Written in response to the Covid-19 pandemic, the story is a positive message for any child who may be experiencing tough times. A quiet picture book, beautifully illustrated.
Sometimes I Feel…
by Sarah Maycock
Author / illustrator Sarah Maycock explores all sorts of emotions – such as bravery, happiness and shyness – using animal similes that children will really enjoy. The book's subtitle is "a menagerie of feelings, big and small" done with simple, thoughtful text and beautifully expressive illustrations. It shows how even a big bear can feel sometimes feel small and a mouse find the courage to stand tall.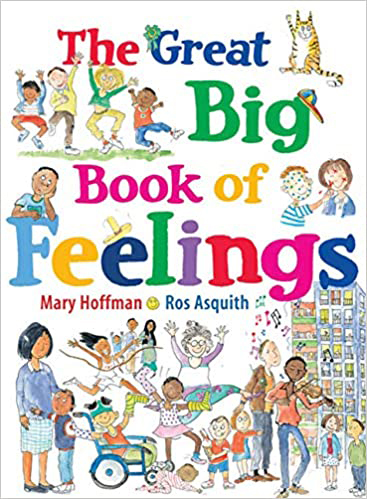 The Great Big Book of Feelings
by Mary Hoffman
Illustrated by Ros Asquith
Sensitive text covering lots of different feelings and emotions – finishing with the question "feeling better?" to encourage children to talk about their feelings. The lively, inclusive, cartoon style illustrations from Ros Asquith are full of fun and colour. First published almost a decade ago, but still earning a place in any primary classroom.
Calm: Mindfulness for Kids
by Wynne Kinder
A collection of practical ideas, exercises, games and activities to explore mindfulness for children. Ideas to use at home and in the classroom to help children manage their emotions, reduce anxiety and to encourage kindness and empathy. A range of ideas from short fillers to enable children to experience a few minutes of calm and quiet to longer activities to build a whole lesson around.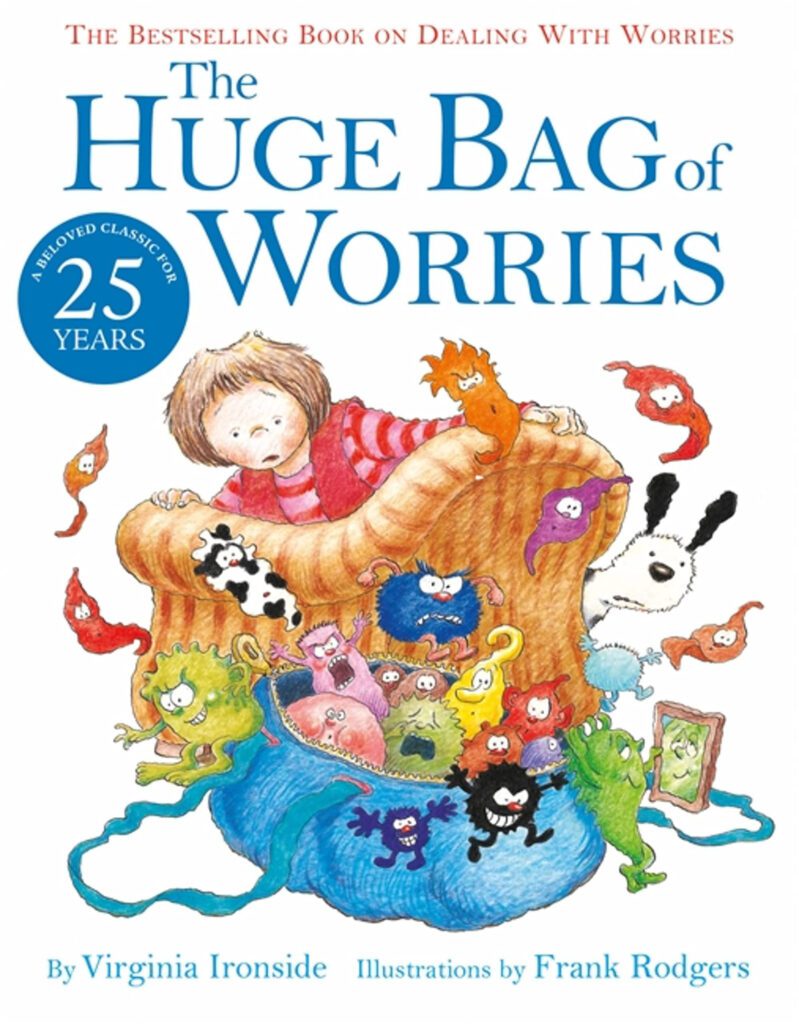 The Huge Bag of Worries
by Virginia Ironside
Illustrated by Frank Rodgers
Deservedly in print for more than 25 years, this picture book is still a great way for younger children to understand how they can cope with the everyday things that may worry them. Jenny feels overwhelmed by her bag of worries but finds an older friend to help her sort things out. Familiar situations and characters, funny illustrations, and a story full of warmth and reassurance.
Ruby's Worry
by Tom Percival
This is a bright and modern take on the same theme as the previous book – everyone has worries but talking about them helps chase them away. Ruby is a delightful central character and the illustrations by the author are lovely – an effective reduced palette with lots of grey bursting into colour as the worry disappears. A perfect book to encourage children to share their hidden worries no matter how big or small.
All Bird's Have Anxiety
by Kathy Hoopman
Cleverly chosen photographs of birds support an understanding and sympathetic text looking at what it means to suffer from anxiety. The pictures are striking and witty and the text full of empathy, kindness and practical advice. A brilliant book for any age group.
The Colour Monster
by Anna Llenas
Author / illustrator Anna Llenas enables children to make sense of their feelings and emotions through the story of a friendly monster and bright colours. The collage style illustrations are great fun and leap from the space around them on the white pages, and the text is full of invitations and opportunities for a child to express how they are feeling. There is a sequel The Colour Monster Goes to School to look out for too.
My Nana's Garden
by Dawn Casey
Illustrated by Jessica Courtney-Tickle
A picture book to help children deal with the sadness of bereavement, in this case the loss of a grandparent. The story follows a child and a family through a year having fun in the garden with a much-loved grandmother and their sadness when she dies. Death, grieving and moving on with happy memories are understood through the cycle of the seasons in the garden. Sensitive writing combined with delicate drawings create a gentle and hopeful book.
How Are You Feeling Today?
by Molly Potter
Illustrated by Sarah Jennings
A book of helpful ideas and practical strategies to help children deal with feelings good and bad. A contents page suggests: "If you are feeling… turn to page…" followed by 12 different illustrated emotions to choose from. Turning to the chosen page gives children a range of ideas to help them cope with whatever they are feeling. Lively colourful illustrations keep things upbeat. Notes and guidance for parents and teachers are included at the end of the book but this is squarely aimed at children and is a wonderfully child-friendly book.